SALE ALERT: We're offering 10% discount to HR teams booking with us before the end of 2022. Don't miss out on this incredible deal – get in touch now!
Harnessing the Power of Poetry
We are a boutique training and development company offering the very highest standards of innovation, performance and integrity.
The first 5 HR/L&D professionals to make a course enquiry will receive a copy of the amazing book by Clare Morgan, "What Poetry Brings to Business".
*Please tick the box if you would like to receive a copy of this fascinating work.
Placing poetry at the heart of business
Developed by visionary Teaching Artist Anita Govan, our courses guide you through a profound journey of discovery and growth. The basics of embodying poetry are introduced with straightforward, simple steps by the gentle and expert guidance of our highly experienced team.
Transform performance and wellbeing for the better, with the unique benefits offered by our programmes. Our courses are accessible, engaging, and immensely powerful.
Specially designed for staff working under lockdown, whether remotely or transferring to a hybrid system. We help strengthen bonds to improve team performance.
£400pp
Classical, Ethical Leadership
This programme equips you with better tools to navigate uncertainty, to inform and empower ethical leadership.
£800pp
Designed to bring teams together before or during projects, this course encourages participants to create and execute strategy more effectively. 
£600pp
Transform Creation to Performance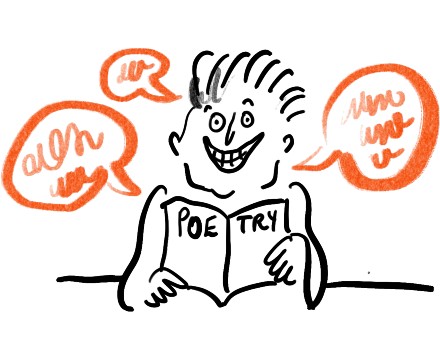 An in-depth, in-person creative and performative programme for executive teams. Leading to profound development of capability, confidence, wellbeing, camaraderie, and communication.
£1000pp
Our courses are accessible, engaging, and immensely powerful.
"This year it has been the only thing that has taken me away from the stress and worry of work and COVID… "I always left feeling rejuvenated""
"Attending the course allowed me to be familiar with some colleagues, which made me feel less alone at work during lockdown"
"A whirlwind of fun, exploration, inspiration, depth, and laughter. Poetic company where everyone is welcome. So enjoyable and worthwhile to do, definitely recommended!"
Transform workplace performance and wellbeing now!